Understanding Multicollinearity
02 Dec 2014
To install Systematic Investor Toolbox (SIT) please visit About page.
Eran Raviv blogged about Multicollinearity at Understanding Multicollinearity
Also interesting Heteroskedasticity tests
Let's have a deeper look.
y = x1 + x2 + e, x1 and x2 are correlated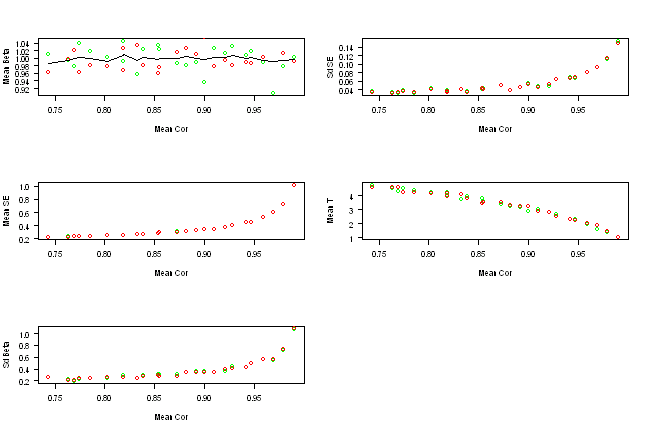 As we increase correlation the standard deviation goes up and T stat goes down, as expected.
(this report was produced on: 2014-12-07)