Visualizing Price Scenarios
06 Jun 2015
To install Systematic Investor Toolbox (SIT) please visit About page.
Newfound Research shared an interesting post: Volatility Through a Different Lens that features a chart of Sector Energy ETF(XLE) with historical price scenarios highlighted with various colors.
This reminded me of the post i wrote back in 2012: Classical Technical Patterns Below I will use same machinery to automatically find scenarios in historical price data.
2014-08-07 2014-08-29 2014-10-14 2014-11-21 2014-12-15 2014-12-23 2015-01-15 2015-02-17 2015-03-13 2015-04-29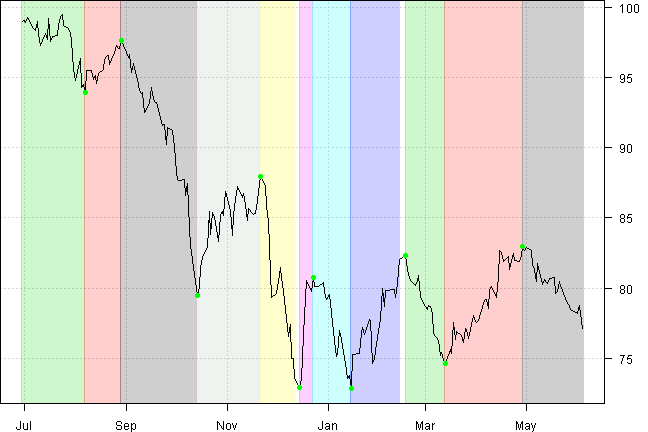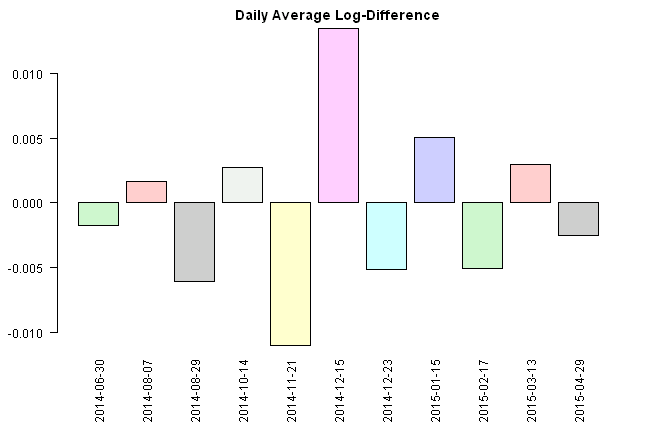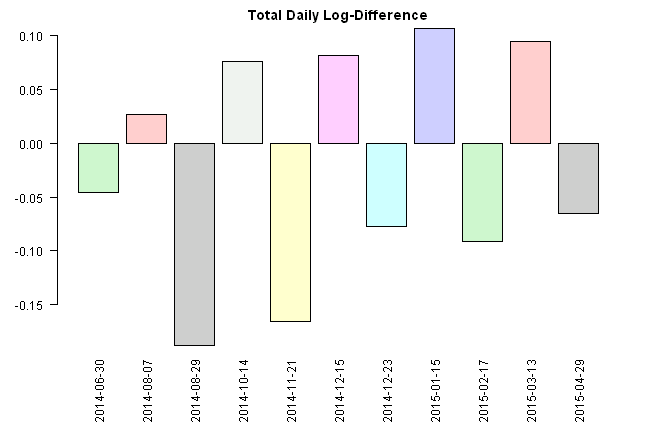 (this report was produced on: 2015-06-07)